NEW

STAND-ALONE

NOVEL
by USA Today Bestselling Author, Chelle Bliss Released on January 26th - LIVE
EVERYTHING CHANGED IN AN INSTANT.
I thought I knew what was important, but one phone call sent my life into a tailspin.
Alone and afraid, I cling to the one man I shouldn't.
I was warned about him and told to stay away. "He's dangerous," they said.
But the man who could hurt me the most, gave me the greatest comfort.
"He's not who they think," I told myself.
But just like an illusion, things are never what they seem.
REVIEW
I loved this book. This book had it all. It ripped my heart out and slowly put it back together again. My eyes welled up a few times reading this story. I felt the struggles that they were going through. I honestly felt what they were going through every step of the way. I wanted to cheer in spots and thought awww quite a few times.
I loved Bruno's family. I want them to adopt me! You can feel the love and camaraderie that they have for each other. You can tell that they'll have each other's back through thick and thin. (No matter what is thrown at them.) The mom will crack you up! No filter at all!
How many times will you let someone push you away before you say enough? Will you fight for them, fight for you to be an us? What's your limit? When they need you the most, will you know the difference between what they are saying and what they really want and need?
What happens when all the secrets come out? There's quite a few of them. Can you take it, can she take it? Will it make you stronger or pull you apart?
This book will cause an emotional hangover, so be ready for it!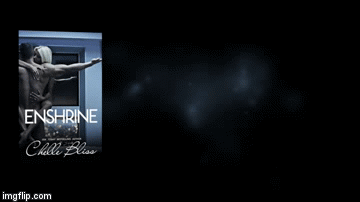 Available at the following retailers
ABOUT THE AUTHOR
USA Today Bestselling author, Chelle Bliss, currently lives in a small town near the Gulf of Mexico in Florida. She's a full-time writer, time-waster extraordinaire, social media addict, and coffee fiend. She's written over ten books and has two series available. She loves spending her free time with her boyfriend, 2 cats, and her hamster.
Before becoming a writer, Chelle taught high school history for over ten years. She holds a master's degree in Instructional Technology and a bachelor's in history. Although history is her first love, writing has become her dream job and she can't imagine doing anything else.
ALSO BY CHELLE BLISS